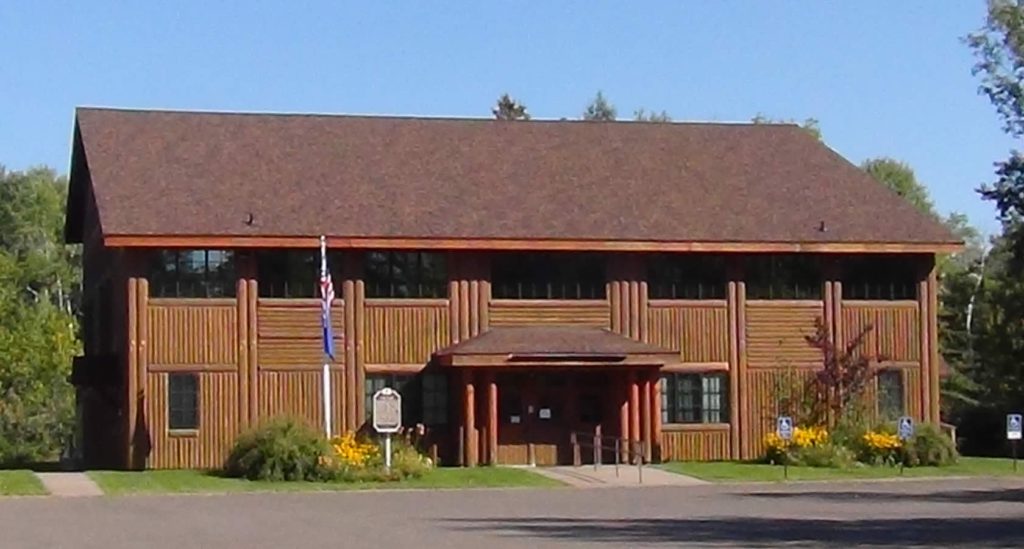 History
The Historic Herbster Gym is a classic 1930's WPA project that both met a need in the community while providing much needed jobs in the area.
Made from local logs and lumber, the gym was built next to the Herbster School and was used for all sports related activities. It also doubled as a dance hall and movie theater.
Today, the gym is once again in heavy use for the locals. The Town of Clover offices are located in the downstairs under the bleachers. Town meetings are held there monthly.
The Herbster Annual Smelt Fry serves hundreds of hungry folks with food cooked in the new kitchen with state-of-the-art fryers. Thanks to new wiring, serving tables can hold several roasting ovens to keep food hot. An addition with new bathrooms and meeting room adorns the rear of the building. The gym is now handicapped accessible. New lighting makes the room nice and bright and new windows help insulate the building reducing the heating bill. A new roof was added in 2014.
Many events happen weekly at the gym--Golden Shoes Senior Exercise, 261 Fearless Exercise, Pickleball and Coffee. Check the calendar for more information.
Having an event such as a wedding or reunion? The gym is available for rent. Contact the Town of Clover office for details.
Come and visit the gym whenever you like. It is open 24 hours a day 7 days a week.
If you are a camper at our campgrounds and have bad weather approaching,
the gym is open as an emergency shelter.
The Gym Now Features:
PICKLE BAR COURT
BASKETBALL COUT
VOLLEYBALL COURT
TABLE TENNIS (PING PONG)
WALKING AREA
MEETING SPACE