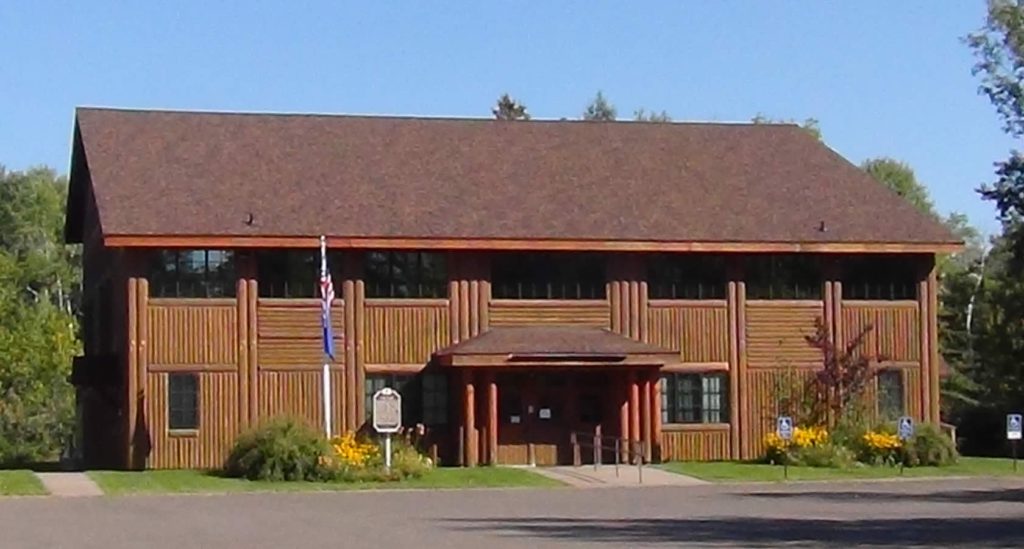 Town of Clover
GYM USE CLOSURE DUE TO COVID-19
Until further notice, the Gym is closed to all activities except to:

Elected Officials and Town employees
Officially monitored times, e.i.,

The polls will be open April 7 from 7:00am to 8:00pm
When appointments have been made with an elected official, including for monitoring activities
The following rules will be imposed:
Limit persons present to not more than 9 people (thru at least May 10)
Maintain social distances to 6' (including when observing or waiting a turn to engage in the activity)
Assume that all equipment and surfaces are contaminated
Thus, be sure and wash your hands with soap and water for at least 20 seconds of mechanical action prior to touching your face (there are 4 restrooms with soap and running water in the gym)
No Events until at least May 11
Per request of the Bayfield County Health Department, March 19 via email                  Last updated 3/19/20 @ 12:11pm
Clean and Disinfect Gym and Household Surfaces*
 Clean AND Disinfect frequently touched surfaces daily. This includes tables, doorknobs, light switches, countertops, handles, desks, phones, keyboards, toilets, faucets, and sinks.
If surfaces are dirty, clean them: Use detergent or soap and water prior to disinfection.
To disinfect:  Most common EPA-registered household disinfectants will work.  Use disinfectants appropriate for the surface.
Options include:
Diluting your household bleach
To make a bleach solution, mix
5 tablespoons (1/3 cup) bleach per gallon of water
OR
4 teaspoons bleach per quart of water
Follow manufacturer's instructions for application and proper ventilation.  Check to ensure the product is not past its expiration date.  Never mix household bleach with ammonia or any other cleanser.  Unexpired household bleach will be effective against coronaviruses when properly diluted.
Ensure solution has at least 70% alcohol
Other common EPA-registered household disinfectants.
Products with EPA-approved emerging viral pathogens are expected to be effective against COVID-19 based on data for harder to kill viruses.  Follow the manufacturer's instructions for all cleaning and disinfection products (I.G., concentration, application method and contact time, etc.)
*From CDC website. Created:  03/22/20
Explanation

 The COVID-19 virus is spread by droplet.
The usual safety zone (social distance) for droplet spread infections is 3'. The experts have doubled that out of an abundance of caution to 6'.  Droplets go the distance of wherever they are projected (sneezing projects them further than talking) and then fall. The surface on which they land is then contaminated.

Thus, the now 6' social distance being imposed.

One of the main methods of spread of infectious diseases is via children when they return from vacations back to school. They become exposed to unusual bacteria or viruses (for them) when on vacation and their immune systems having been exposed to less than adults do not have the antigens (white cell fighters) necessary to the fight against these novel microbes (unusual bacteria or viruses). They go back to school and are in close contact with their classmates (less than 3' apart) and thus the classmates are exposed to these novel viruses. When the children go home, they bring these novel microbes to the adults in their families and the adults complete the spread to the community.

This is why people are currently being limited to 6' social distance with no handshaking.
When social distances are not observed by people, then further restrictions are imposed, i.e., closing bars and restaurants and gymnasiums (the type with machines spaced very close together and swimming pools)

The single MOST IMPORTANT safety measure is thorough handwashing for 20 seconds with soap and water. This measure seems to a lot of people too elementary. IT IS NOT!

In hospitals, care providers are to wash their hands upon entering a patient's room (or outside the room if available) and prior to contact with a patient, and again just prior to leaving the room. (Steele stopped a hospital-wide outbreak, upon learning of it by conducting a required continuing education class about handwashing, including demonstration and return demonstration, for all staff in a 24-hour period (2 sessions/shift for all 3 shifts). After this handwashing renewing of knowledge, no new cases emerged. VERY POWERFUL!)

THE PROBLEM IS people not following the 2 simple rules:

Maintain social distance of 6'
Frequent handwashing, especially prior to touching your face

If EXHIBITING SYMPTOMS, that could be COVID-19, self-quarantine is an excellent way to stop the spread of this virus.
Additional information:
If the virus were airborne (think measles) as opposed to droplet borne, then containment would not be so simple. In hospitals, there are rooms with negative pressure so that if the door to that room is opened, the organism is sucked further into the room and not out into the hospital proper. The ventilation system is unique to the individual room with negative pressure and does not circulate in the general circulation system. COVID-19 is not spread by airborne means and thus does not require negative pressure in rooms containing patients with COVID-19 for containment.
The regulations, both federal, state and county, are fluid, so keep watch.
If you have any questions, do not hesitate to contact Chairperson Steele at either (715) 774-3575, steelemueller@cheqnet.net or via snail mail, Town of Clover, P. O. Box 94, Herbster, WI 54844.
Created:  6/17/20 @ 4:30 pm.
Created:  6/17/20 @ 4:30 pm.
History
The Historic Herbster Gym is a classic 1930's WPA project that both met a need in the community while providing much needed jobs in the area.
Made from local logs and lumber, the gym was built next to the Herbster School and was used for all sports related activities. It also doubled as a dance hall and movie theater.
Today, the gym is once again in heavy use for the locals. The Town of Clover offices are located in the downstairs under the bleachers. Town meetings are held there monthly.
The Herbster Annual Smelt Fry serves hundreds of hungry folks with food cooked in the new kitchen with state-of-the-art fryers. Thanks to new wiring, serving tables can hold several roasting ovens to keep food hot. An addition with new bathrooms and meeting room adorns the rear of the building. The gym is now handicapped accessible. New lighting makes the room nice and bright and new windows help insulate the building reducing the heating bill. A new roof was added in 2014.
Many events happen weekly at the gym--Golden Shoes Senior Exercise, 261 Fearless Exercise, Pickleball and Coffee. Check the calendar for more information.
Having an event such as a wedding or reunion? The gym is available for rent. Contact the Town of Clover office for details.
The Gym Now Features:
PICKLE BAR COURT
BASKETBALL COUT
VOLLEYBALL COURT
TABLE TENNIS (PING PONG)
WALKING AREA
MEETING SPACE