HERBSTER, WISCONSIN CAMPGROUND
87300 Bark Point Road
Herbster, WI 54844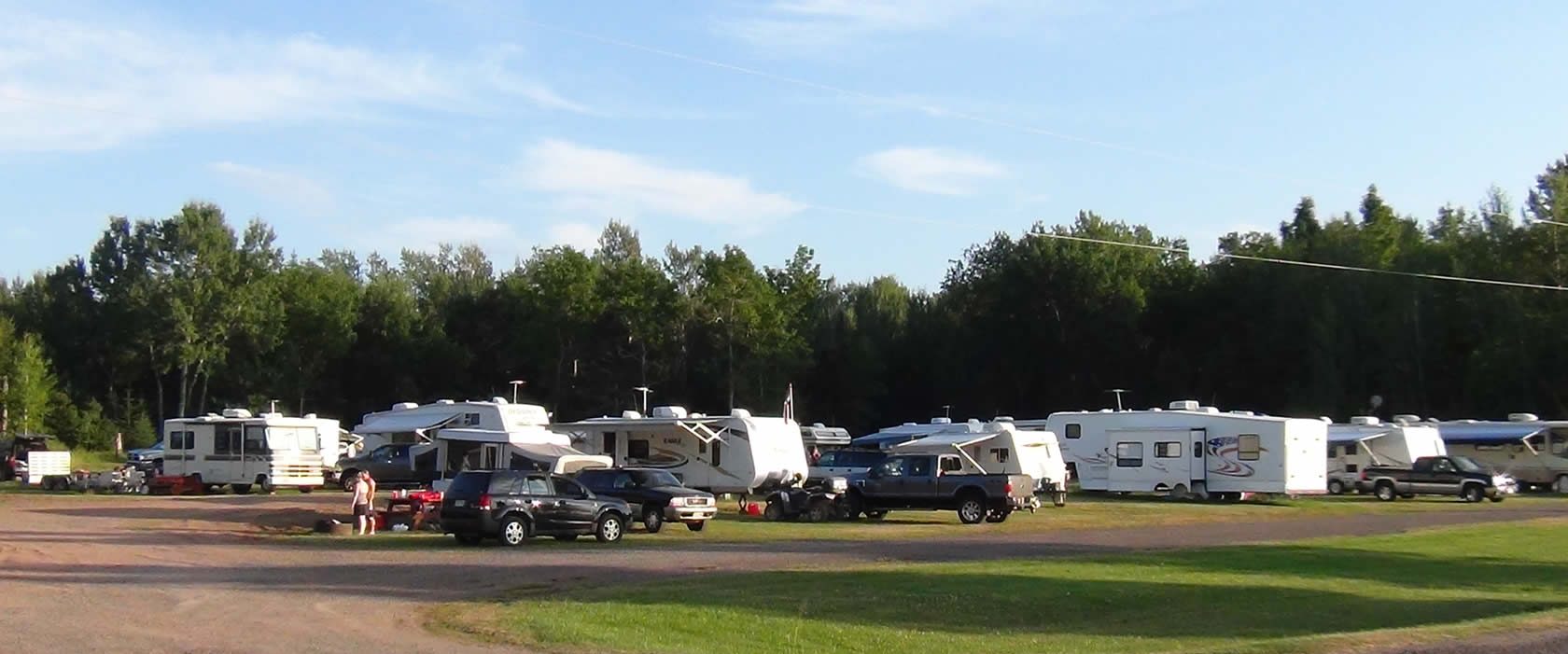 THE 2023 SEASON IS CLOSED                                                         RESERVATIONS FOR THE 2024 SEASON OPENS APRIL 1, 2024                                              This date could change so check back for the current date.      2024 Season: May 9-October 15
READ BEFORE YOU RESERVE A SITE
Please read our cancellation and refund policy below before reserving your site.
PROBLEMS RESERVING A SITE
If you are experiencing problems reserving a site, please change your browser to Firefox or Chrome.
Still having problems? Email clovertreasurer@gmail.com
Our Site map below is closest to the actual layout. Individual maps throughout the site are different. All maps are only close to how the sites are laid out and not actual. There is a GPS map to give you an idea of where the sites are in relation to Lake Superior.
CAMPGROUND CHANGES
We have finished construction on four new ADA bathrooms, with two ADA showers. See our map below for approximate area placement.
Cancellations, email:
(Please do not call the town office or town garage)
Policies and Terms and Conditions of Service
Rates
Full payment for all reservations are required at the time of booking. Reservations taken only online and will not be taken by telephone or email. If a site is available when you come without a reservation, you can reserve it at that time. Rates are below.
RV Rates: $45.00/night
RV Electric-only Rates: $35.00/night
Tent Camping Rates (Lakeside & Wooded): $25.00/night
Cancellations & Refunds
Due to the fact we often have waiting lists to get into our campground, please let us know as soon as possible that you will not be able to keep your reservation, even if no refund is available. This is a courtesy to others who want to enjoy our campground as well.
1. Cancellations 30 days or more prior to reservation: Approximate 4-5% fee (depending upon your credit processing charge).
2. Cancellations 14-30 days prior to reservation:  10% fee.
3. Cancellations 6-13 days prior to reservation: 50% refund. 
4. Cancellations 0-5 days prior to reservation: No refund.
5. Firewood orders will be refunded with notice of cancellation prior to reservation. No refunds without prior notice of cancellation.

6. Email clovertreasurer@gmail.com for your cancellation and refund. Do not call.
7. No refunds for early departures.

 Animals
Please pick up after your animals. Animal waste bags are available at the beach parking area, by the firewood sales, and at the playground. Waste must be placed in a proper garbage container. Animals must be on a leash or restrained with a fence, etc. They must also be kept quiet.
ATVs
The beach dunes and the beach are NOT for ATVs. Motorized vehicles on the Beach are strictly prohibited and will incur a fine. Damage or destruction of roads and grounds from ATVs will result in eviction.
Beach
There is no life guard on duty. Swim at your own risk. Lake Superior can be cold and unpredictable. The Town of Clover assumes no responsibility for your safety. Help keep the beach clean. Pick up litter and put in garbage containers. If your animals are on the beach, be sure to pick up after them. Use boardwalks for beach access.
Camping Units
The operator shall require a minimum distance of 10 feet between camping units measured from the outside edge of one camping unit to the outside edge of another camping unit, excluding slide-outs.
Check in and Check out
Check in begins at noon. Check out time is 11:00 a.m. People not adhering to these times will need to pay another day as they are taking that day from someone else.
---
---
In Case of Emergency:
Call: 911 (Be sure you are talking with the Bayfield County Dispatcher.
Tell them you are at the campground in Herbster, Wisconsin.)
Bayfield County Sheriff: 715-373-6300
Tamarack Health Hospital: 715-685-5500 (Ashland, WI)
Essentia (St. Mary's) Hospital: 218-726-4400 (Duluth, MN)
St. Luke's Hospital: 218-726-5555 (Duluth, MN)
Occupancy
RVs: Occupancy is limited to: 1 RV/Travel Trailer and 1 screened recreational tent. Additional parking is available in a designated area.The number of people your RV needs to be the same number you register.

Tents: Camping in designated areas only. No camping directly on the beach. One sleeping tent or two pup tents and a recreational tent on the Lakeside tents. Parking is in a designated lot. Wooded tent sites can hold three pup tents and a recreational tent as well as parking your vehicle at your site.
Electric-only: Camping in designated areas only. One screened recreational tent allowed plus your RV or sleeping tent. Our electricity cannot handle charging Electric Vehicles. Please do not plan on charging your vehicle while at the campground.

"Individual campsite" means a campsite designated for use by 6 or fewer campers, unless the campers are members of an individual family. "Individual family" means the principal campsite occupant and persons related to that person as a spouse, child, parent, grandparent, sibling or grandchild, or the spouse's child, parent, grandparent, sibling or grandchild.
Sleeping in your vehicle on the road or in the parking lot is prohibited. Vehicles and campers must be parked in a site allowable (all sites exclusive of lakeside) and not in the parking lot or on the road.
Outdoor Fires
Firewood is available for purchase at the campground. No firewood sales on site after 8:30 p.m. If you purchase firewood online and are arriving late, let the camp host know as he prepares it ahead of your arrival. Bringing in your own firewood as well as tree or brush cutting is not allowed. Fires must be built in fire rings only. Do not burn garbage, plastic, cans, glass, or other recyclable items. Watch children closely around fires. Watch the wind direction to ensure sparks are not getting on flammable materials and put the fire out if the wind changes and begins to cause concern. Do not remove hot material from fire. Please assure your fire is completely extinguished and cool, and clean your fire ring of non-burnable materials before checking out.
 Parking
Parking on Bark Point Road is strictly prohibited. No parking of any kind on Lakeside tent campsites. While unloading and loading camping gear, please park for less than 15 minutes and then move your vehicle to a designated parking area.
 Pedestrian Safety
Drive slowly and obey the speed limit signs. Bark Point Road is a residential town road. Please use the crosswalks for your safety.
Quiet Hours
Basic quiet is expected throughout the day and evening. No amplifiers, boom boxes played loudly, etc. Quiet hours are from 11:00 p.m. to 7:00 a.m. We do enforce this. Violations may result in early expulsion without a refund. No generator use during quiet hours.
Stormy Weather
During stormy weather, the Herbster Historic Gymnasium at 86870 Lenawee Road is available for shelter. Please check a weather channel or a weather app for updates. WiFi is available at the gym.
Trash
Dumpsters are available free of charge to deposit your trash. Do not leave trash at your campsites, in the woods or in the fire rings.
Other Important Items
Respect your fellow campers and the private property in the area.

No discharging of firearms, BB guns, fireworks, or bows in campground.

No washing of vehicles, ATVs or trailers.

Dumping of gray or black water is prohibited. Dumping only in the dump station.


All trash is to be deposited in the provided dumpsters. Do not leave trash at your campsite, in the woods or in the fire rings.
We reserve the right to refuse service
or request a guest to leave.
There can be risks while camping. We want you to be fully aware of the risks involved and suggest you read the Wisconsin statutes §§ 895.52, 895.525, CLICK HERE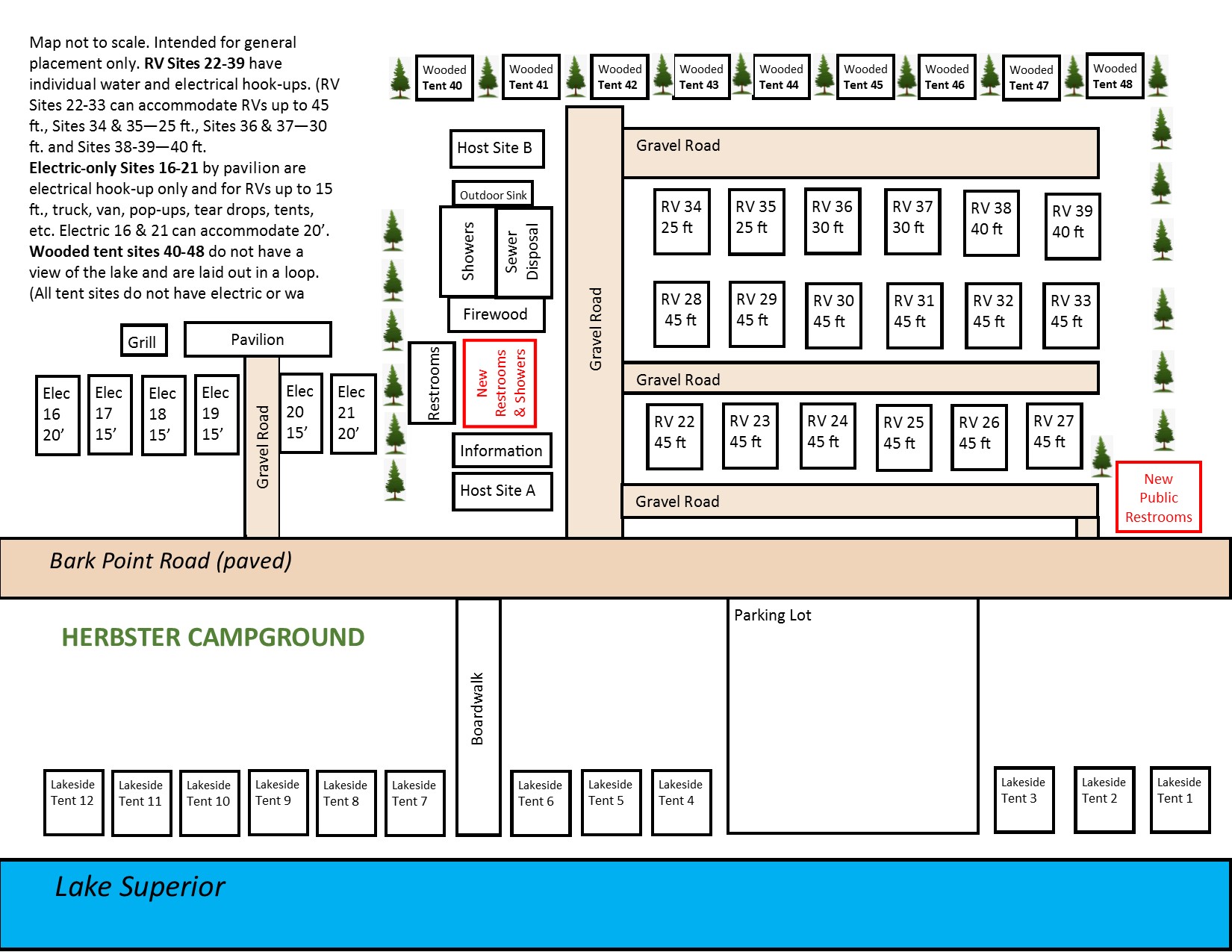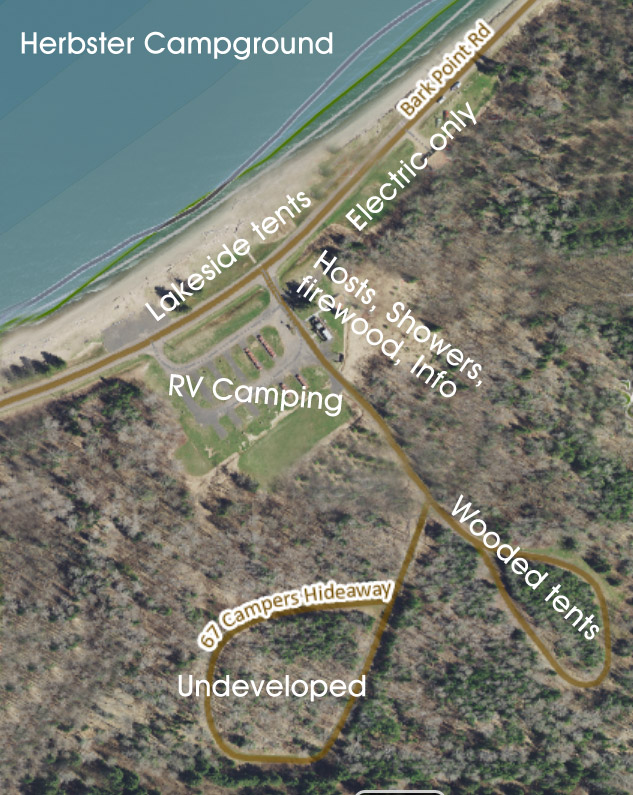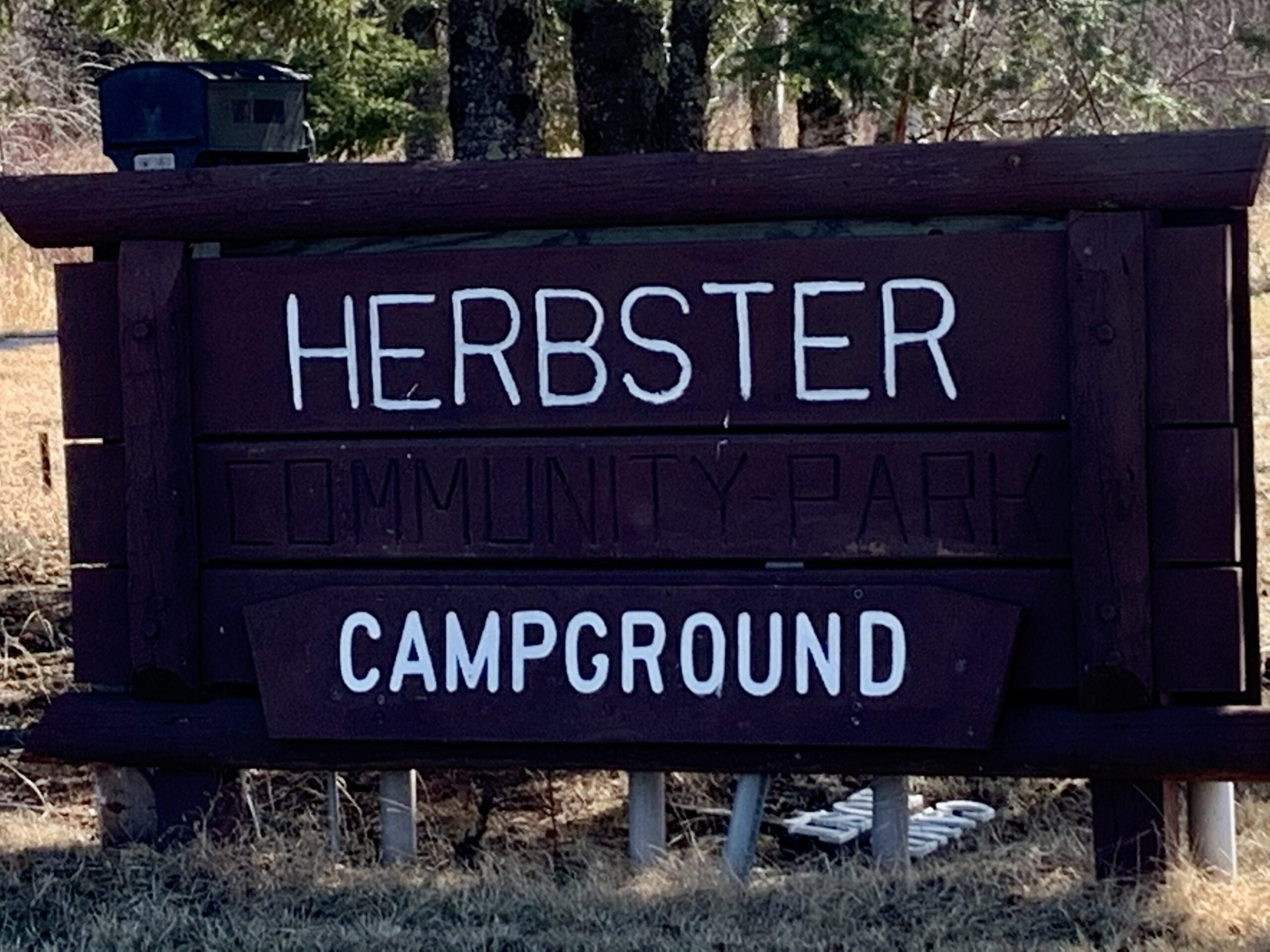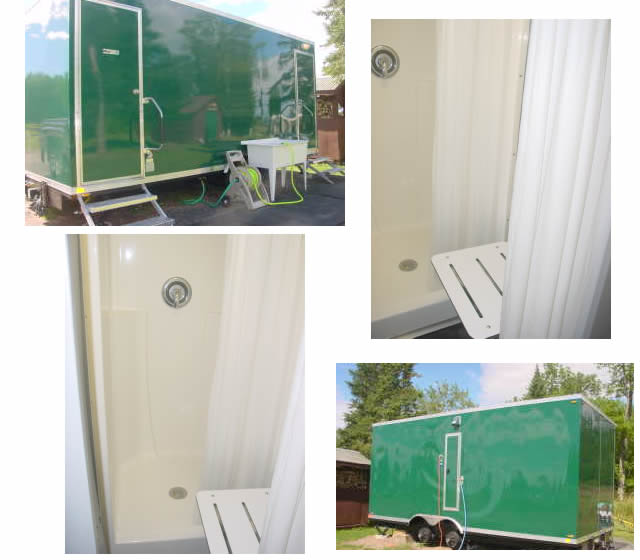 Herbster, Wisconsin is located on the South Shore of Lake Superior, only 50 miles from Duluth, MN. The world famous Apostle Islands and Lake Superior Sea Caves are just minutes away. If you enjoy camping on Lake Superior, try the Herbster Campground in the Town of Clover.
We hope you have a pleasant stay with us. It is our intention to have a clean, quiet park. Therefore our park policies are those which extend common courtesies to your neighbors.
Things to do:
Restaurants are close by. Gas, groceries and ice are available in nearby towns.

Great fishing in the Cranberry or Bark Rivers and the famous Brule River.

If you have a boat, you can fish for Lake Trout and Salmon on Lake Superior. See Boat Launch below.

Visit the famous Sea Caves, and The Apostle Islands National Lakeshore.

Kayak, canoe and paddleboard rentals close by.

Drive the Wisconsin Lake Superior Byway.

Check out Frog Bay Tribal National Park.

Explore the Chequamegon-Nicolet National Forest.

Herbster roads (except Hwy. 13) are open to ATV's. Miles of designated trails and National Forest roads provide hours of fun accessible from the campground.


Just relax and enjoy!
Boat Launch
The Town of Clover Boat Launch is located just five minutes away on Bark Point Road. This 1st class launch gives access to Lake Superior for watercraft, large or small. $5.00 per day, or $40.00 per season. See menu tab on this website for more information on the Boat Launch.
Limited free Wi-Fi is provided at the campground. There is also Wi-Fi at the Herbster Historic Gymnasium.
We hope you have a pleasant stay with us!
Don't feed the bears. They're cute to watch but can be a nuisance.
(Video courtesy of Roger Peck)