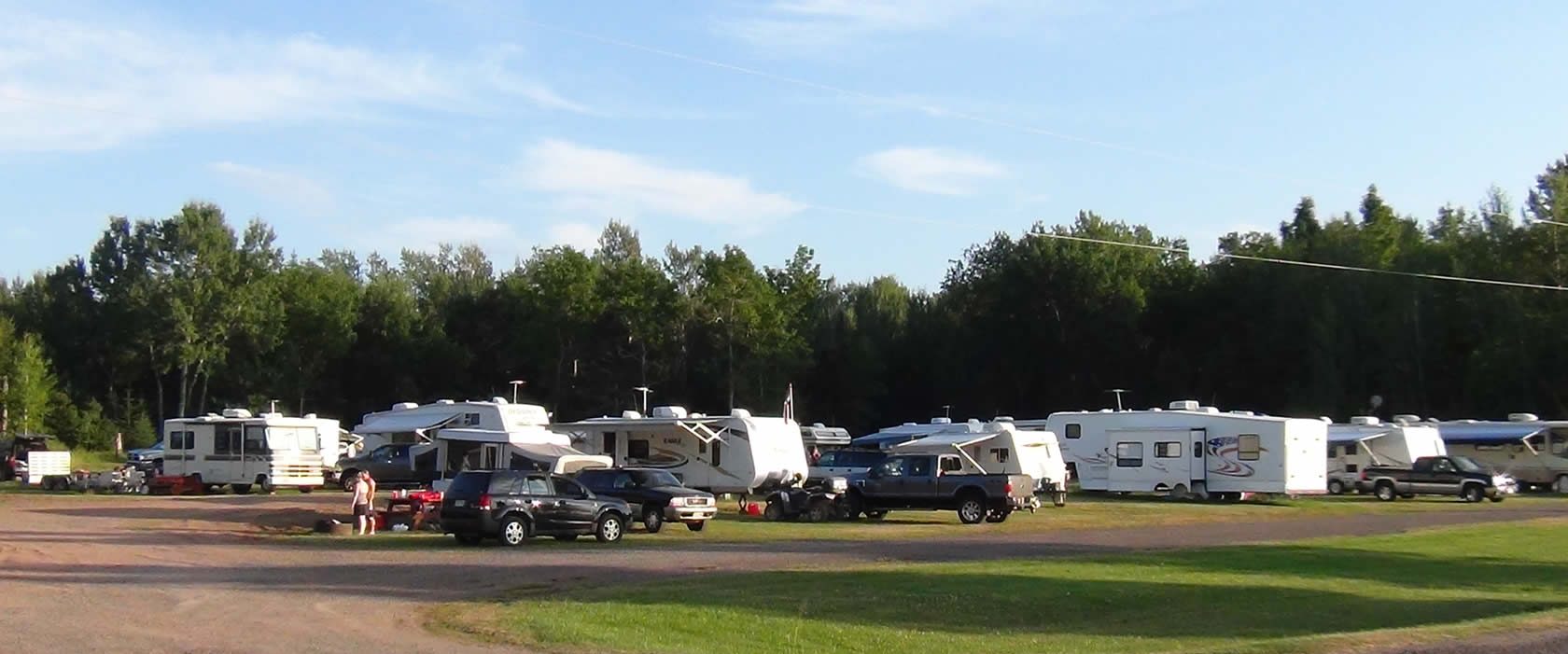 DUE TO COVID-19, THERE IS NO TENT CAMPING FOR 2020
CAMPGROUND WILL BE CLOSED FOR THE SEASON OCTOBER 1, 2020
RATES 
RV Sites 1-12 $40.00 Per Night (FOR SELF-CONTAINED ONLY)
(Water & 50 Amp Electric Included)
We want EVERYONE to enjoy their stay at our campground
Sorry! NO RESERVATIONS! First-come First-serve ONLY!
CAMP RULES ARE ENFORCED!!
You can pay by credit card or PayPal (CLICK HERE)
Town of Clover Campground Rules
NO TENT CAMPING FOR 2020 SEASON
CAMPGROUND WILL BE CLOSED FOR THE SEASON OCTOBER 1, 2020
It is our intention to have a clean, quiet park.
Campers must pay for each site/tent they occupy 30 minutes after arrival.
Campfires in fire rings only. Please clean the fire ring of nonburnables prior to leaving.
All trash is to be deposited in the provided trash recepticals.
No firearms or fireworks.
Motorized Vehicles on the Beach are strictly prohibited.
Pets must be kept quiet, on a leash when outdoors, and cleaned up after. Be courteous of neighbor's properties when walking your pet.
Be courteous to your neighbors-no "cutting through sites."
Expectations of Campground Guests
It is recognized that there is a unique and beautiful opportunity at the Campground for the Town folk to share this beauty with all. In response to this generosity, it is hoped that the guests to the campground will respect the Town folk. To date there have been no known COVID-19 cases in the Town and only three (3) cases in Bayfield County.
The restrooms and showers remain closed at this time because the Town is not in a position to be able to provide adequate sanitation of these facilities, thus camping is limited to self-contained RV units. There is no public access to Wi-Fi at the Campground at this time, but there is public access to Wi-Fi with no password needed from the parking lot of the Historic Gymnasium located about 1½ blocks south of State Hwy 13 (take Bark Point Road—BPR--west around to St. Hwy 13, continue across Hwy 13 and BPR becomes Lenawee Road) on the left side of the road going south on Lenawee Road.
The following expectations are being strongly suggested for our guests:
Respect others in terms of their requests for protection for the SARS-CoV-2 novel virus that causes COVID-19.

We suggest that the following precautions be taken:

Payment by credit card or check is preferred but cash will be accepted.

To pay by credit card, go to herbsterwisconsin.com and click on payment. A convenience fee is included. Fill in the document and submit.

Frequent hand washing with soap and water and for at least 20 seconds

Use of hand sanitizer when hand washing is not available and hand cleaning is indicated

Practice physical distancing and maintain 6' from others outside your immediate family/group

Wear a mask when within 6' proximity of others not in your immediate family/group

Disinfection of hard surfaces that others outside your immediate family may come in contact with

Limit congregating of people to 10 folk or less

Keep track of your contacts, or places you visit in case an outbreak in the area occurs so that contact tracing can be effective

If you, or someone in your RV group is ill, or exhibiting any symptoms of COVID-19, please pack up and leave the campground, OR

If experiencing severe symptoms call one of the reginal hospitals (numbers on the Campground Brochure in the mailbox by the check-in station), OR

Call 911 and report symptoms (be sure you are talking with the Bayfield County Dispatcher—cell phones sometimes get routed to St. Louis or Cook County, Minnesota.
Should an outbreak occur in either Bayfield or Ashland County, even the limited access to the Campground will be closed and you will be asked to leave the Campground.  Please do so without push back.
TC CG SARS-CoV-2 Expectations
Created:  5/19/20
Posted at the CG & on the Web 5/19/20
Welcome to Town of Clover Campgrounds!
Call the town office at 715-774-3780 for more information.
We do not take reservations. First come, first served.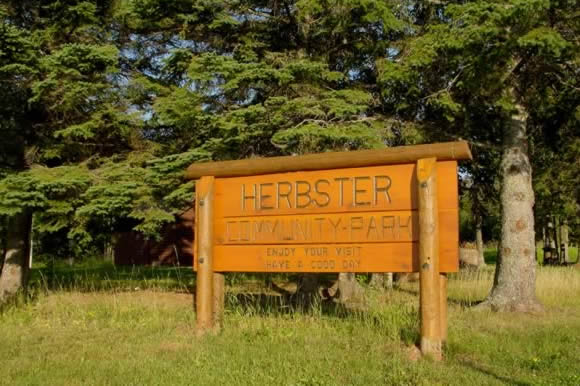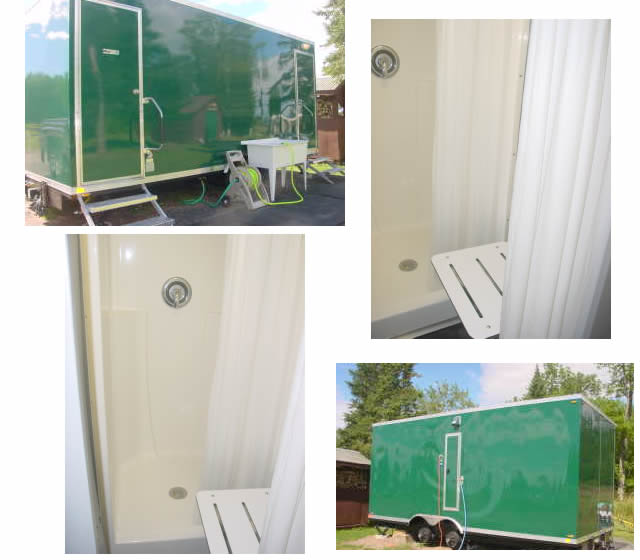 Herbster, Wisconsin is located on the South Shore of Lake Superior, only 50 miles from Duluth, MN. The world famous Apostle Islands and Lake Superior Sea Caves are just minutes away. If you enjoy camping on Lake Superior, try the Town of Clover campground.
We hope you have a pleasant stay with us. It is our intention to have a clean, quiet park. Therefore our park policies are those which extend common courtesies to your neighbors.
DO YOUR PART. HELP PROTECT OUR FORESTS. IT IS AGAINST THE LAW TO HAUL-IN Your Own FIREWOOD. (Firewood is available for purchase at the campground.) We reserve the right to request anyone to leave (without refund) who refuses to extend these courtesies to others.
Restaurants are close by. Gas, groceries and ice are available in nearby towns. Do your part. Help protect our forests. It is against the law to haul in your own firewood.
Boat Launch
The Town of Clover Boat Launch is located just five minutes away on Bark Point Road. This 1st class launch gives access to Lake Superior for watercraft, large or small. $5.00 per day or $35.00 per season.
FREE Wi-Fi
Free Wi-Fi is provided at the historic gym.
We hope you have a pleasant stay with us
PARKING PROHIBITED on the lake side. Tenters, please park cars in provided parking lot
Trash must be disposed of in receptacles provided
Clotheslines are prohibited
Generators are to be off by 10:00 PM
Quiet hours from 10:00 PM to 8 AM
NO LIFEGUARD ON DUTY. Do not leave children unattended on the beach.
Fires on the beach are prohibited.
Don't feed the bears. They're cute to watch but can be a nuisance.