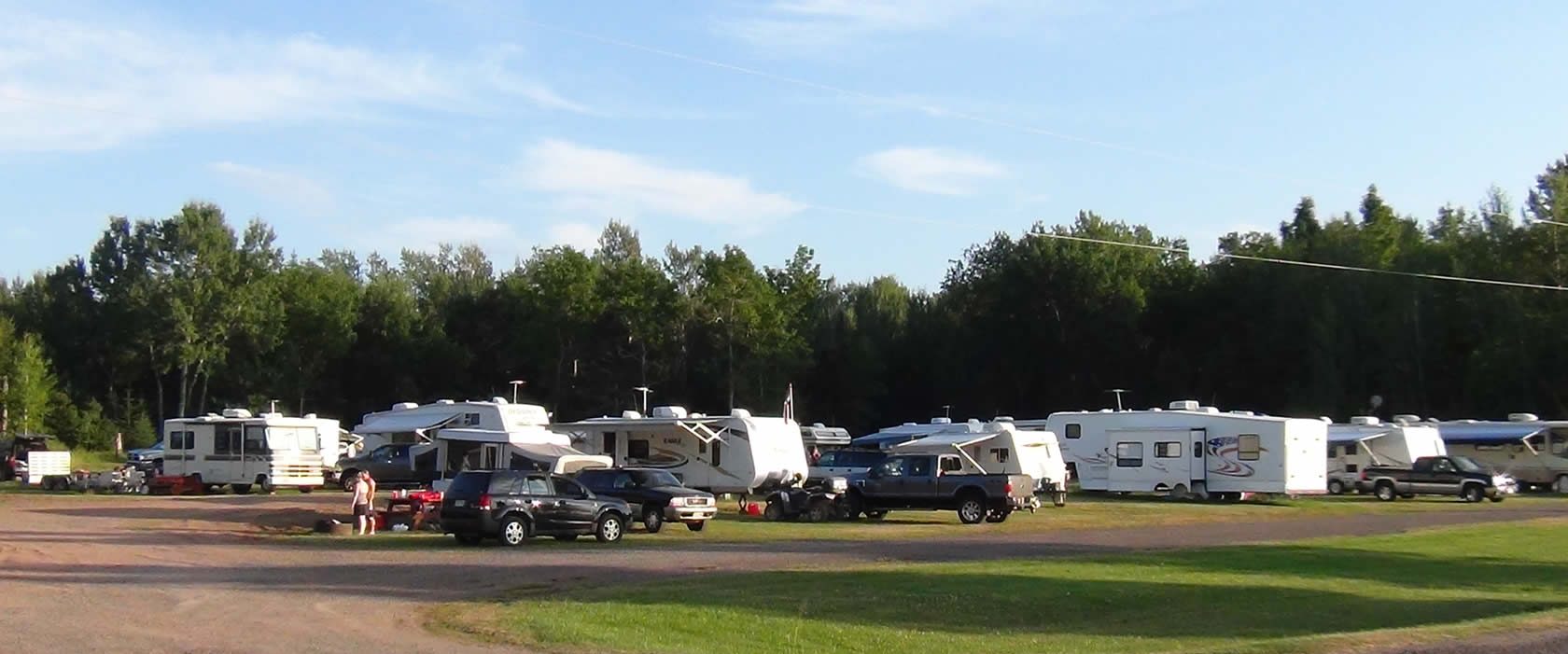 Welcome to Town of Clover Campgrounds!
Direct line to the campgrounds 715-774-3790 for more information.
(Or call the town office at 715-774-3780)
We do not take reservations. First come, first served.
RATES
Tents: $15 Per Tent Per Night
RV Sites 1-12 $35.00 Per Night (Water & 50 Amp Elec. Included)
RV Site 13 $25.00 Per Night
Firewood is available at the campground for $6/bundle
We want EVERYONE to enjoy their stay at our campground
Sorry! NO RESERVATIONS! First-come First-serve ONLY!
CAMP RULES ARE ENFORCED!!
TV Channels CBS--3 NBC--6 PBS--8 ABC--10 FOX--21
Town of Clover Campground Rules
It is our intention to have a clean, quiet park.
Campers must pay for each site/tent they occupy 30 minutes after arrival.
Campfires in fire rings only. Please clean the fire ring of nonburnables prior to leaving.
All trash is to be deposited in the provided trash recepticals.
No firearms or fireworks.
Motorized Vehicles on the Beach are strictly prohibited.
Pets must be kept quiet, on a leash when outdoors, and cleaned up after. Be courteous of neighbor's properties when walking your pet.
Be courteous to your neighbors-no "cutting through sites."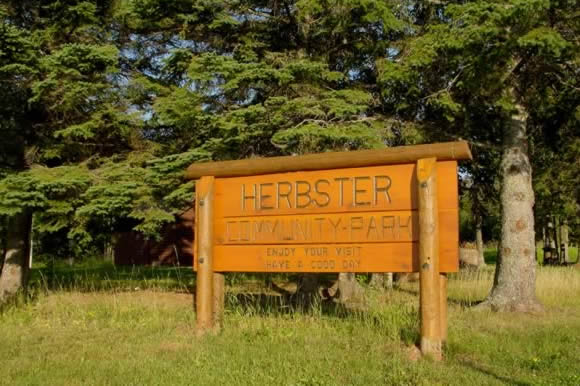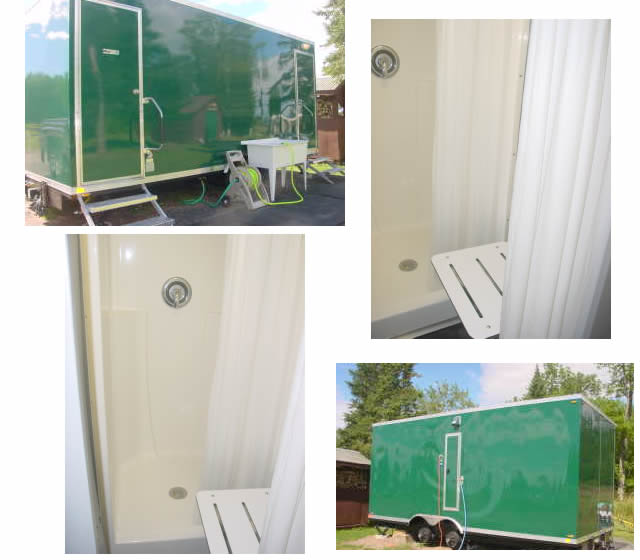 The Town of Clover Campground has plenty of tent sites right on the beach and secluded in the woods. Flush Toilets and sites with electricity available across the road. RV sites and dump station. Water and 50 amp electric at most RV sites.
Herbster, Wisconsin is located on the South Shore of Lake Superior, only 50 miles from Duluth, MN. The world famous Apostle Islands and Lake Superior Sea Caves are just minutes away. If you enjoy camping on Lake Superior, try the Town of Clover campground.
We hope you have a pleasant stay with us. It is our intention to have a clean, quiet park. Therefore our park policies are those which extend common courtesies to your neighbors.
DO YOUR PART. HELP PROTECT OUR FORESTS. IT IS AGAINST THE LAW TO HAUL-IN Your Own FIREWOOD. (Firewood is available for purchase at the campground.) We reserve the right to request anyone to leave (without refund) who refuses to extend these courtesies to others.
Restaurants are close by. Gas, groceries and ice are available in nearby towns. Do your part. Help protect our forests. It is against the law to haul in your own firewood.
Our facility recycles!
The Town of Clover Boat Launch is located just five minutes away on Bark Point Road. This 1st class launch gives access to Lake Superior for watercraft, large or small. $5.00 per day or $35.00 per season.
FREE WIFI
Free WIFI is provided for our guests. Coverage is limited. Alternative service is provided at the historic gym.
We hope you have a pleasant stay with us
PARKING PROHIBITED on the lake side. Tenters, please park cars in provided parking lot
Trash must be disposed of in receptacles provided
Clotheslines are prohibited
Generators are to be off by 10:00 PM
Quiet hours from 10:00 PM to 8 AM
NO LIFEGUARD ON DUTY. Do not leave children unattended on the beach.
Fires on the beach are prohibited.
Don't feed the bears. They're cute to watch but can be a nuisance.