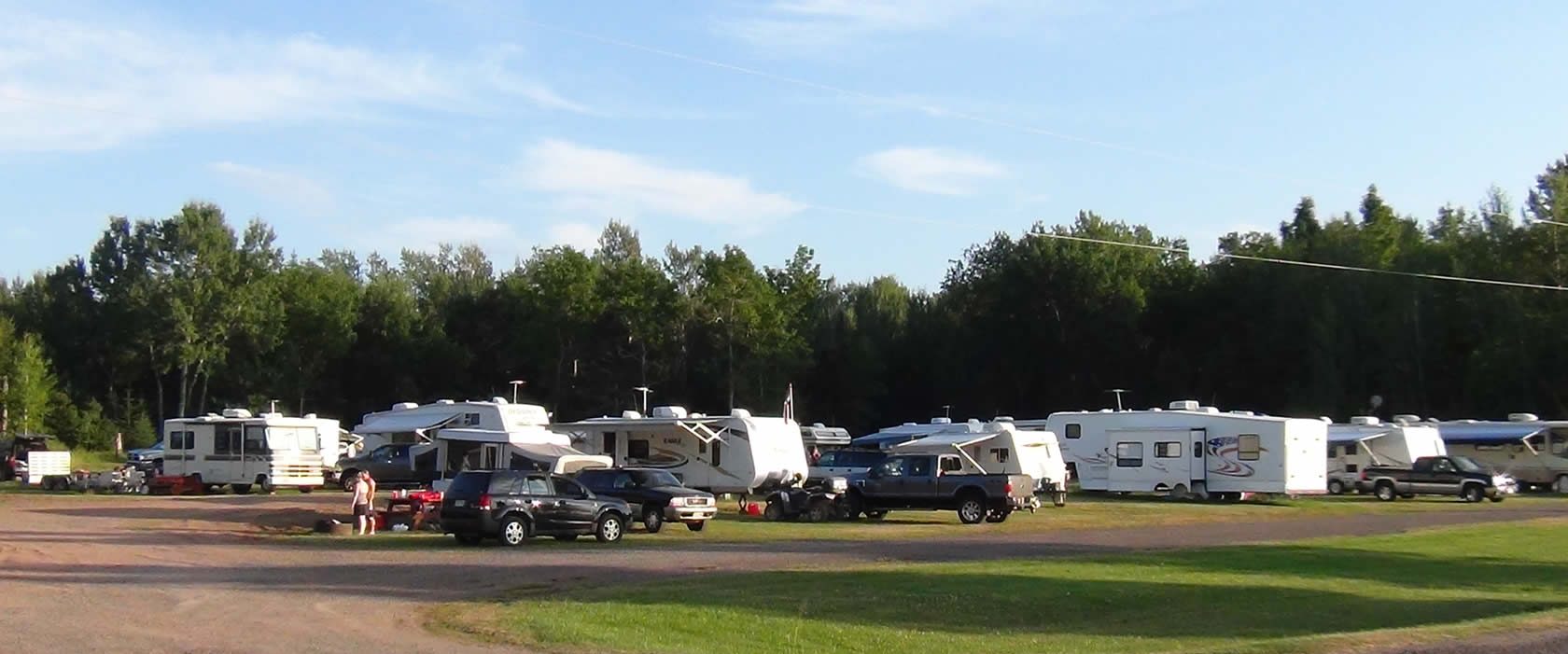 Campground Opening
The campground usually opens on May 15 every year. This year it may not open May 15 because of the COVID-19 virus. 
The current directive for dense gatherings (the campground is certainly densely packed) extends until at least May 10, 2020.

Federal and State directives remain fluid, thus the Campground may not open on May 15.
Please be sure to look at the current status of the Campground on this website prior to coming.
We will keep this website updated regarding the closed/open status, and the opening date will be posted as soon as the opening date is known.
Created:  3/19/20 @ 1:36pm
Employment Opportunity

The Town of Clover on beautiful Lake Superior is looking for a Camp Host for the 2020 Season—May through September. Position compensated and includes complete RV hook-up, Wi-Fi and phone. Duties: Lawn and building maintenance, and check-in responsibility. Contact Jack Smith at 715-774-3976 or maryjack@cheqnet.net for more information.
Expectations of Folk in the Town of Clover
Beginning Tuesday, March 24, 2020 people are to shelter in place
That means you
Activities are limited to such things as:

Walking the Dog
Going for essential supplies, like Food & Pharmacy supplies
Keeping essential appointments, like essential medical appointments

Call prior to going to validate that you should be going
If you think that you may have the virus, call your health care worker and follow their directions
Call 911 for emergencies, as usual

If you have needs other than listed above and need help, call a neighbor, relative or friend for help, OR
Herbster Strong at:
The only people exempted from the measures listed above are essential workers. Among these are the following:

Government Officials when a task requires presence other than at home from a computer
Essential Service Providers:

Employees of essential services, ie.,

Health care
Day Care Workers of health care workers dependents
Food purveyors
Pharmacies
Delivery services
Maintenance personnel including Roads
Transfer Service (Trash)
Sanitary Service

Maintenance of the Sanitary District Sewer Systems
Maintenance of personal sewer systems, ie, holding tanks and septic systems

Emergency Services, ie, Ambulance and Fire Suppression Services

People with cabins, 2nd homes, friends or relatives are to stay where they are and not travel to Herbster, except for emergencies as outlined above
Safety Practices
Maintain social distances to 6' (including when observing or waiting a turn to engage in the activity)
Wash your hands with soap and water for at least 20 seconds of mechanical action prior to touching your face
Clean and Disinfect Surfaces*
Clean AND Disinfect frequently touched surfaces daily. This includes tables, doorknobs, light switches, countertops, handles, desks, phones, keyboards, toilets, faucets, and sinks.
If surfaces are dirty, clean them: Use detergent or soap and water prior to disinfection.
To disinfect:  Most common EPA-registered household disinfectants will work.  Use disinfectants appropriate for the surface.
Options include:
Diluting your household bleach
To make a bleach solution, mix
5 tablespoons (1/3 cup) bleach per gallon of water
OR
4 teaspoons bleach per quart of water
Follow manufacturer's instructions for application and proper ventilation.  Check to ensure the product is not past its expiration date.  Never mix household bleach with ammonia or any other cleanser.  Unexpired household bleach will be effective against coronaviruses when properly diluted.
Ensure solution has at least 70% alcohol
Other common EPA-registered household disinfectants.
Products with EPA-approved emerging viral pathogens are expected to be effective against COVID-19 based on data for harder to kill viruses.  Follow the manufacturer's instructions for all cleaning and disinfection products (I.G., concentration, application method and contact time, etc.)
Revised:  3/23/20 @ 3:40pm
Welcome to Town of Clover Campgrounds!
Direct line to the campgrounds 715-774-3790 for more information.
(Or call the town office at 715-774-3780)
We do not take reservations. First come, first served.
RATES
Tents: $15 Per Tent Per Night
RV Sites 1-12 $35.00 Per Night (Water & 50 Amp Elec. Included)
RV Site 13 $25.00 Per Night
Firewood is available at the campground for $6/bundle
We want EVERYONE to enjoy their stay at our campground
Sorry! NO RESERVATIONS! First-come First-serve ONLY!
CAMP RULES ARE ENFORCED!!
TV Channels CBS--3 NBC--6 PBS--8 ABC--10 FOX--21
Town of Clover Campground Rules
It is our intention to have a clean, quiet park.
Campers must pay for each site/tent they occupy 30 minutes after arrival.
Campfires in fire rings only. Please clean the fire ring of nonburnables prior to leaving.
All trash is to be deposited in the provided trash recepticals.
No firearms or fireworks.
Motorized Vehicles on the Beach are strictly prohibited.
Pets must be kept quiet, on a leash when outdoors, and cleaned up after. Be courteous of neighbor's properties when walking your pet.
Be courteous to your neighbors-no "cutting through sites."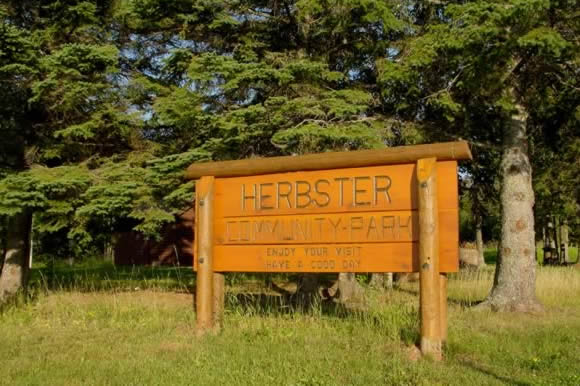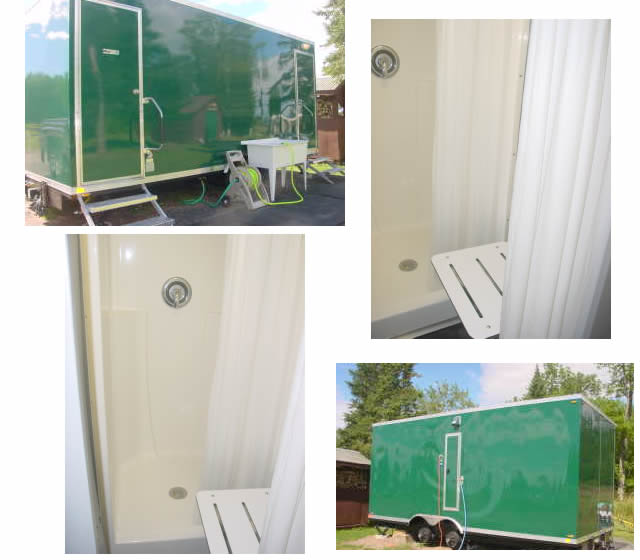 The Town of Clover Campground has plenty of tent sites right on the beach and secluded in the woods. Flush Toilets and sites with electricity available across the road. RV sites and dump station. Water and 50 amp electric at most RV sites.
Herbster, Wisconsin is located on the South Shore of Lake Superior, only 50 miles from Duluth, MN. The world famous Apostle Islands and Lake Superior Sea Caves are just minutes away. If you enjoy camping on Lake Superior, try the Town of Clover campground.
We hope you have a pleasant stay with us. It is our intention to have a clean, quiet park. Therefore our park policies are those which extend common courtesies to your neighbors.
DO YOUR PART. HELP PROTECT OUR FORESTS. IT IS AGAINST THE LAW TO HAUL-IN Your Own FIREWOOD. (Firewood is available for purchase at the campground.) We reserve the right to request anyone to leave (without refund) who refuses to extend these courtesies to others.
Restaurants are close by. Gas, groceries and ice are available in nearby towns. Do your part. Help protect our forests. It is against the law to haul in your own firewood.
Our facility recycles!
Boat Launch
The Town of Clover Boat Launch is located just five minutes away on Bark Point Road. This 1st class launch gives access to Lake Superior for watercraft, large or small. $5.00 per day or $35.00 per season.
FREE WIFI
Free WIFI is provided for our guests. Coverage is limited. Alternative service is provided at the historic gym.
We hope you have a pleasant stay with us
PARKING PROHIBITED on the lake side. Tenters, please park cars in provided parking lot
Trash must be disposed of in receptacles provided
Clotheslines are prohibited
Generators are to be off by 10:00 PM
Quiet hours from 10:00 PM to 8 AM
NO LIFEGUARD ON DUTY. Do not leave children unattended on the beach.
Fires on the beach are prohibited.
Don't feed the bears. They're cute to watch but can be a nuisance.