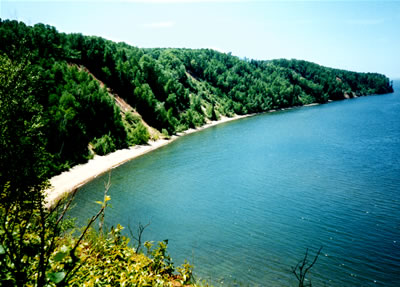 A true northland community. A small, rustic, bucolic town of people born and proud of a northern European stock originally fisherman, loggers and farmers. The flavor has not been diluted with massive industry, commercialism or come-ons. The people of Herbster work hard and play hard. Then, why Herbster?
It is a small town with big ideas. Family businesses thrive such as beach glass, quilting, wood crafting, baking, carpentry, lumber yards, orchard growing, sewing, weaving and more. Our residents love their community and maintain its unspoiled lakeside locale with visitor friendly amenities.
Visit our unique shops and restaurants; experience fishing, hunting or trail riding on your own or with a home-town guide. Take part in a fish fry, smelt fry, bratwurst festival, auction or barn sale. Camp right on the lakeshore or bring your RV and relax with a perfect view of Lake Superior!
Be a part of our community. We are small, but not standoffish. While you are here, enjoy unbelievable lakeshore views, sunsets, or quiet evenings at our lakeshore park. Bring your RV or stay at a motel or a short-term rental.
Herbster is a unique town of friendly people, a true walk back in time. Come see for yourself.